So in the picture below you see how it looks like in SPSS.
Is it allright I use it like this in my analysis? Or should I consider something?
Because the last scale you see, is one I computed using job insecurity and income together to indicate precarity. But for example if someone didnt fill in income, the whole thing is blank, and also when someone didnt fill in job insecurity.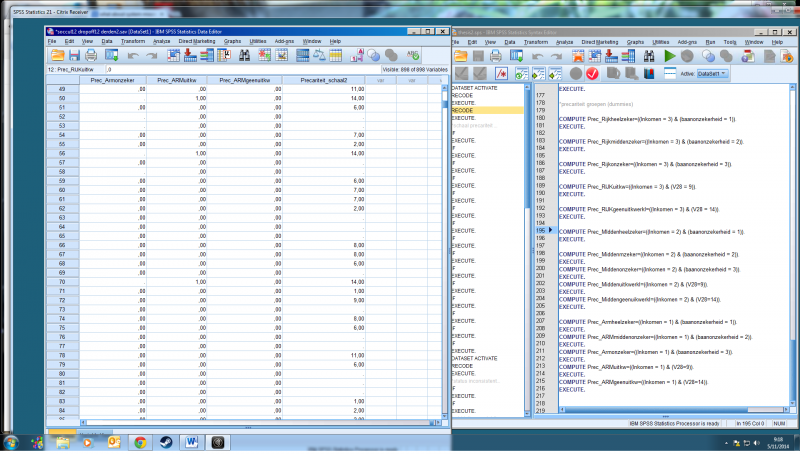 Last edited: