I need to derive a formula that will give me an S-shaped curve, such as this one: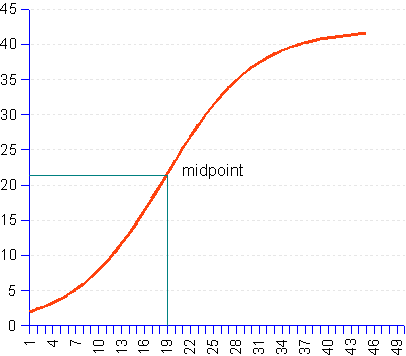 The x-values would go from 0 to 250 and the y-values from 0 to 50.
After searching I found this to be a sigmoid function or logistic function, but to be honest, my level of knowledge isn't high enough to understand the example explanations and derive my own formula.
Could someone point me in the right direction?